Airport Road Vehicular Bridge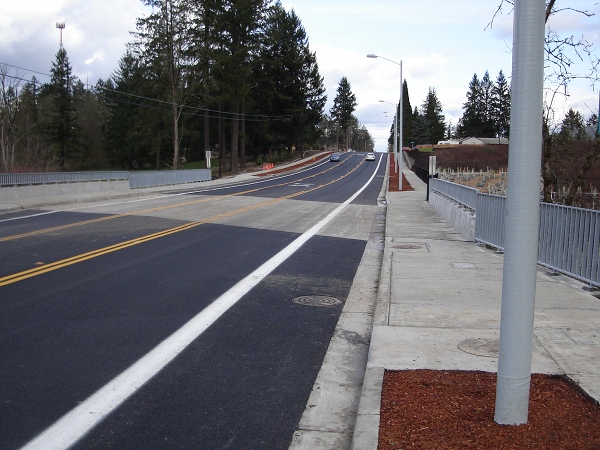 This 42'-0" long x 64'-0" wide vehicular bridge for the City of Hillsboro demonstrates a wide variety of project challenges that are common in bridge projects and lifeline structures. The task of constructing a lasting, cost-effective structure is not new.
To improve scheduling and lower costs, this design included precast concrete planks and incorporated the required guardrails into the edge plank design. This helped speed up the installation process and reduced the formwork required for the sidewalks. Pipe support brackets for a main waterline were also designed into this project to help carry a major waterline along the edge of the bridge.