Rolling Hills Community Church, Tualatin, Oregon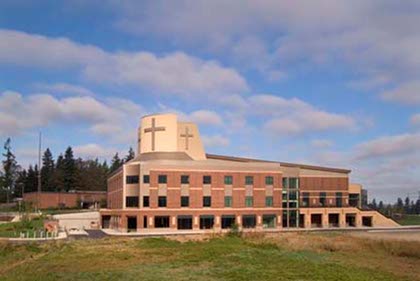 "Now that our new state-of-the-art Worship Center and support areas are complete, we stand back and look with amazement at the beautiful, practical and excellent engineered complex . . . MCE played a key role with innovative engineering techniques that will allow for multifaceted uses such as theater, community events, conferences and a variety of musical concerts." - Project Owner
Miller Consulting Engineers (MCE) applied complex and innovative structural engineering to help design the Rolling Hills Community Church. This multifaceted steel building features a column-free, sloped floor auditorium that has 90-degree fan seating for 2,500 people.
WT truss girders (steel tr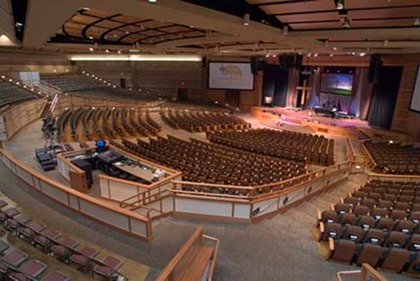 uss) were a cost-effective solution for the roof framing and provided pass through routing for duct work, catwalks, fire sprinkler pipes and electrical conduits. The total weight of the structural steel framing was 1,200 tons. Styrofoam blocks were used to save labor forming costs and construction time in "lost forming" of the sloped seating on the side sections.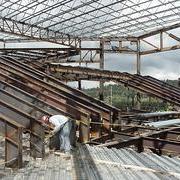 Awarded the Excellence in Concrete award by the Oregon Chapter American Concrete Institute and the Oregon Concrete and Aggregate Producers Association.