Vernon Elementary School, Portland, Oregon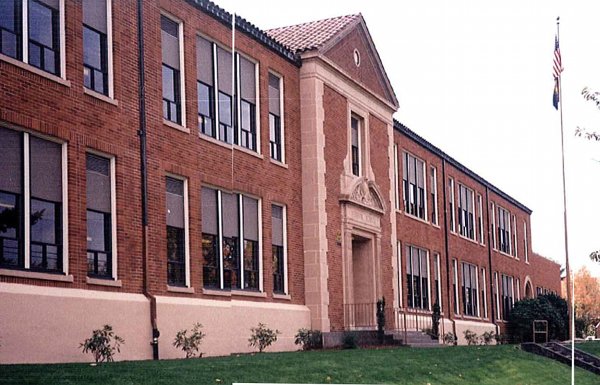 Miller Consulting Engineers provided structural engineering services for the development, design, and construction of a new method for seismically upgrading the Portland Public School District's Vernon Elementary School. The new method is called the Masonry Composite Earthquake (MCE) Rehabilitation System. Engineering Excellence Grand Award for the MCE Rehabilitation System at Vernon Elementary School in 2002.
Many buildings constructed in the early to mid 1900s were constructed using hollow clay tile walls that left cavities for running mechanical piping and ducting, constructing lockers and cabinets and placing other recessed finishes. While clay tile was originally used because it wall considered fire resistant and economical, it is likely to collapse during an earthquake. Seismically strengthening these types of walls can be expensive and time consuming because of the need to rebuild and relocate those times originally located in the cavity of the walls. These factors, combined with a concern for public safety and a limited budget, created a need for a new solution to this old problem. The Portland Public School District encouraged Miller Consulting Engineer (MCE) to seek out a better option to the standard strengthening methods. Combining their experience utilizing urethane for commercial refrigeration panels and their seismic expertise, MCE created a new and innovating method for seismically strengthening cavity walls.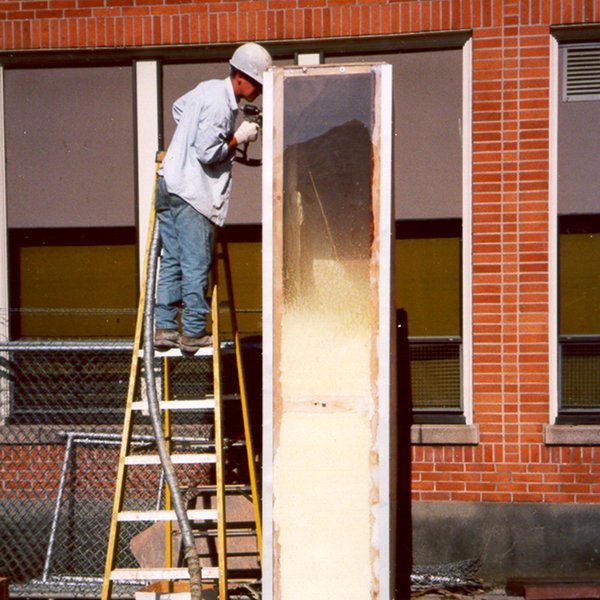 The new method, called the Masonry Composite Earthquake (MCE) Rehabilitation System, braces the cavity walls much more cost-effectively and in less time, with minimal effect on the building floor space or wall finishes. This new method fills the cavity between the walls with expanding, flowing urethane (similar to the aerosol spray-foam insulation sold in stores). The urethane is sprayed into the wall through a very small access hole, preserving character and minimizing finishing work. The urethane bonds to all the interior surfaces of the wall. When the foam hardens, it has the structural properties to support the clay tile walls, preventing their failure during a seismic event. The new method allows all facilities within the cavity space to remain in tact and does not require any additional floor space for construction. For the Portland Public School District, this new method resulted in a saving of over 75% above traditional methods.